5 Reasons Why Basic First Aid Knowledge is Essential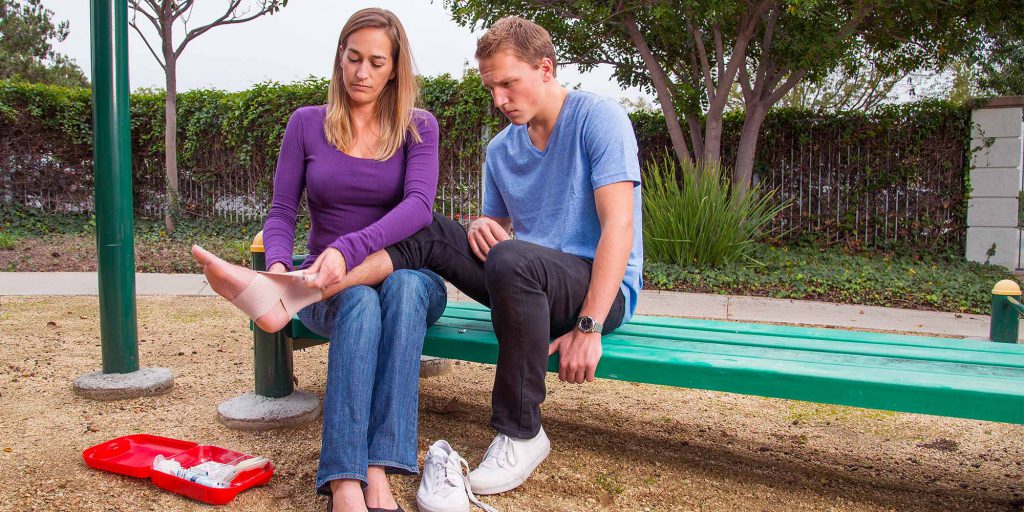 There are numerous reasons why people don't take First Aid training programs;
They are too busy
They don't know where to go
They think that they already have enough knowledge, or
They think that accidents happen to other people not to them or their friends, family and colleagues.
Ask any individual who has taken a first aid training program if it was worth it and their answer will be "Yes!" Having some basic first aid knowledge is essential and here are 5 reasons why.
It does more than help save lives.
It's true that having first aid training undoubtedly helps save lives. That's not all though; giving appropriate first aid immediately can help to reduce a person's recovery time and make the difference between the patient having a temporary or long term disability. You'll learn how to remain calm in emergency situations and you'll learn simple acronyms to help you recall the steps you need to take. First aid training will make you confident and comfortable and therefore more effective and in control when you need to be.
It enables you to increase patient comfort.
Not all accidents, injuries or illnesses require a trip to the hospital but it doesn't mean they don't cause pain and suffering to the patient. A child crying because of a bruised elbow or with a fever is in pain and is suffering. By knowing how to act – even just by employing simple techniques such as applying an ice pack correctly, or utilising appropriate bandaging, you'll help to relieve their discomfort. You'll also provide emotional support by remaining calm and collected which will make them feel more secure and reduce their anxiety levels.
It gives you tools to prevent the situation from becoming worse.
In some situations if a patient doesn't receive basic first aid care immediately their situation will deteriorate – often rapidly. By being able to provide basic care you can stabilize a patient until emergency medical services arrives. You'll learn how to use basic household items as tools if a first aid kit is not available meaning that you'll be able to cope with many situations.
You'll also be trained in how to collect information and data about what happened and the patients' condition. This information will be passed on to the emergency services, which saves them time – you will be a valuable link in the chain of survival.
It creates the confidence to care.
Having a basic first aid knowledge means that you'll be confident in your skills and abilities in relation to first aid administration. By taking first aid training, it helps you to reflect on yourself and how you and others react in certain situations. Having this understanding will boost your confidence in a wide range of non-medical day to day situations.
It encourages healthy and safe living.
One of the first things you will learn during your first aid training is that you must look after yourself and ensure your own safety as a priority. It's not being selfish, it's being practical. Keeping yourself safe means you are in a position to help others rather than needing help yourself. You will also learn about the importance of healthy living and how lifestyle habits and choices can increase or decrease your risks of developing problems such as coronary heart disease. Having this knowledge makes you more aware of your own health and alert to potential hazards posed by your surroundings.
The Hike It Florida program provides comprehensive first aid training which will prepare you for a wide range of situations and give you the confidence and knowledge of how to deal with them quickly, correctly, and efficiently.
To make the first step towards becoming first aid trained check our calendar to find details of Emergency First Response programs in your local area.
Becoming First Aid-certified delivers long-lasting value, and Hike It Florida offers a broad range of award-winning classes for First Aid certification in Florida. To learn more about our First Aid certification course, to set up a training at your location, or to become a CPR / First Aid Instructor, please contact Hike It Florida at (813) 308-5030 or visit our email us today.